How to Find Your Own Phone Number on Android or Apple iOS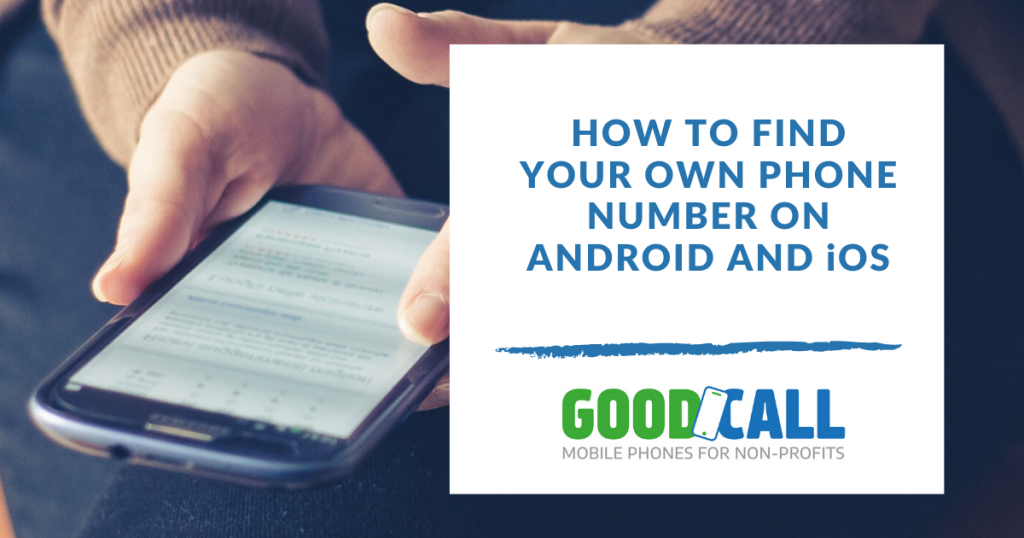 Sometimes it can be a little tricky to find your own phone number, especially if you are using a phone with a different operating system than the one you are used to. One of the quickest ways to find your number is to ring another phone that you can access. Seems obvious but its just the quickest!
As long as you haven't withheld your number it will be displayed on the screen as an incoming call. However, there are several ways to find your own phone number within your own iOS and Android systems.
Apple iOS Users
While new iOS updates mean new features and layouts for iPhone users, the method of finding your own phone number on an iPhone has remained largely the same. To find your own phone number, follow these steps:
Find the 'Phone' app on your homepage.
Then, tap Contacts and your number will be the first listed under 'My Card'
Another way to find your number is to through the Settings app. Click the top bar that features your Name and Apple ID > Name, Phone Numbers, Email and your phone number will feature on this page
A further way to find your own number is to ask Siri – 'Siri, what's my phone number?' and Siri will bring your number onto the screen and read it aloud.
Android Users
There may be some variation in the steps you need to take to find your own number on your Android phone. That's because Android users may be running different versions of the operating system and because of variations in how the operating system works across different device brands. There are lots of different interfaces depending on the model and manufacturer of your device.
However, for every Android user regardless of manufacturer, you'll be able to find your phone number in the Settings app as shown in the image above. For all Android users, this will appear as a gear icon regardless of model. Go to Settings, then click on About Phone/Device, then Status and then My Phone Number. Here your personal phone number is stored alongside other technical details about the handset itself.
IMPORTANT NOTE: For Google Pixel, Nexus and Lenovo Moto G, X or Z models running Android you will automatically be able to find your own number in the 'Contacts' app under a 'Me' or 'My Info' contact.
If you'd like more helpful tutorials and How-To guides from GoodCall, please pop your details in the box below.