No One Left Behind: What Does the Scottish Government Digital Strategy Mean for Charities?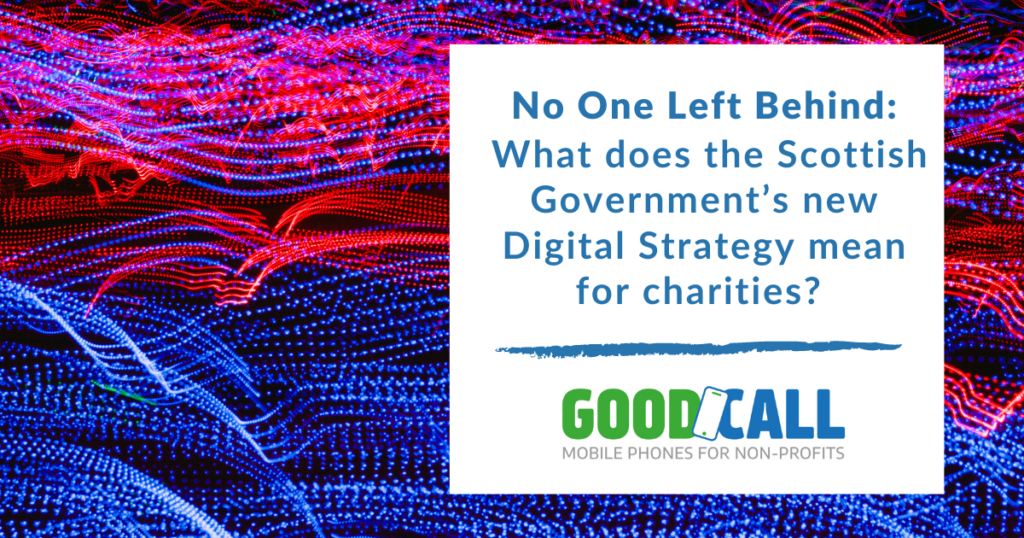 No One Left Behind: What does the Scottish Government Digital Strategy mean for charities?
The Scottish Government recently launched the new digital strategy for Scotland, with digital inclusion at the heart of this new policy. This could not be more needed, as the coronavirus shutting down key services during lockdown has shown how important it is to have access to the right technology. Not only to work, learn and volunteer but to stay connected, for both communities and the organisations that support them.
We will explore some of the key principles of the strategy and share how your organisation can get involved with creating social impact through technology.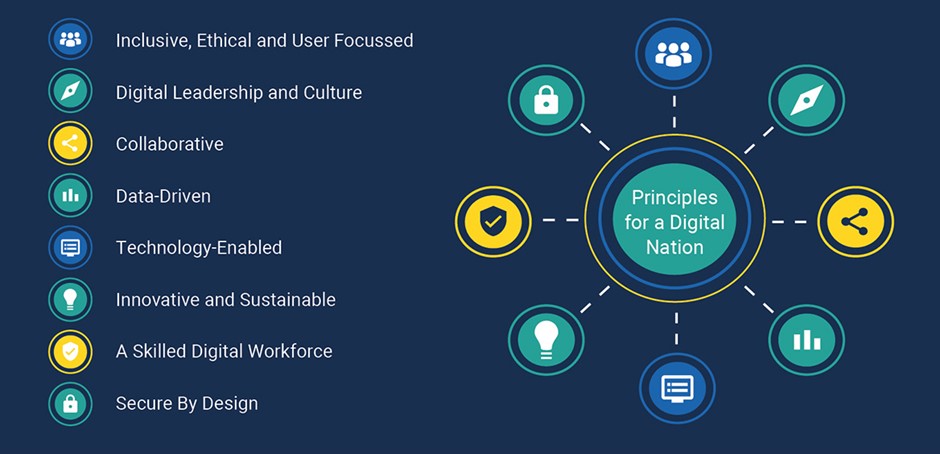 We love the new 'Principles of a Digital Nation' which put accessibility, inclusivity, and user-led service design at the forefront
Third sector collaboration is embedded within the strategy
It is evident that the Scottish Government Digital Strategy recognises that the third sector is instrumental in making this vision a reality. Through grassroots and community work, charities and social enterprises can grow a sense of digital citizenship where individuals and communities have the skills, information and support to participate in the design of services and decision making.
A key part of the strategy is the 'Connecting Scotland' initiative, a partnership between the Scottish Government, local governments and the third sector in response to the digital divide that was further exposed by the pandemic. This project will provide an internet connection (20 gigabytes a month), training and support, and a laptop or tablet to the most digitally excluded people in Scotland so that they can reengage with services remotely and connect with friends and family.
It has the ambitious goal of bringing 55,000 people online by the end of 2021 and really captures what can be achieved when government and the third sector work together with the social impact of technology in mind!
So, how can you get involved?
Signing the Digital Participation Charter is a great way that your third sector organisation can get started and show your commitment to using technology for social good. Check out the 5 key pledges, which ultimately help staff and volunteers to boost their digital capacity so that they can help others learn essential digital skills and embrace digital tools.
Find out more about the Scottish Government Digital Strategy and Digital Participation Charter here: https://digitalparticipation.scot/
You can check out the full strategy outlined here: https://www.gov.scot/publications/a-changing-nation-how-scotland-will-thrive-in-a-digital-world/
——————————————————-
We are delighted that the Scottish Government is making digital inclusion a priority and we strongly support a cross-sector approach to helping more people access tech and digital skills. We how you enjoyed our guide to the new Scottish Government digital strategy and how this will impact charities. Check out our #MobileForGood blog series for more stories about organisations delivering a big impact in communities.
At GoodCall, we can support your charity to create an impact through mobile technology. We provide bespoke advice to help you make the most of your mobiles.  Get in touch with us now via our contact form or call Elaine on 07535 396 882.