HOW WE CAN HELP
Are you a charity or social enterprise that needs low cost mobile phones?
Maybe you're fed up of dealing with suppliers who don't understand your needs and your aims
WHAT YOU NEED
You need to work with a supplier you can trust, who understands your organisation, who can provide the best quality mobile phones at the lowest possible cost.
You want to focus on what you do best, meeting the aims of your charity or social enterprise.
THAT'S WHERE WE COME IN
If you're looking for a mobile phone company that 'gets' your organisation, who works on your behalf to find the best possible deal, who aren't afraid to challenge the status quo in the mobile phone sector, then you're in the right place.
We are a social enterprise providing mobile phone services at cost price exclusively for charities and social enterprises.
WHY DO WE EXIST
Following a collaboration with Edinburgh Cyrenians, we developed a mutually beneficial business partnership on our shared commitment to social justice, innovation and enterprise.
During the first few months of working together we had a eureka moment. The quickest way to provide mobile communications at scale for the sector was to provide expert solutions at cost price exclusively for charities and social enterprises and GoodCall CIC was born.
WHO ARE WE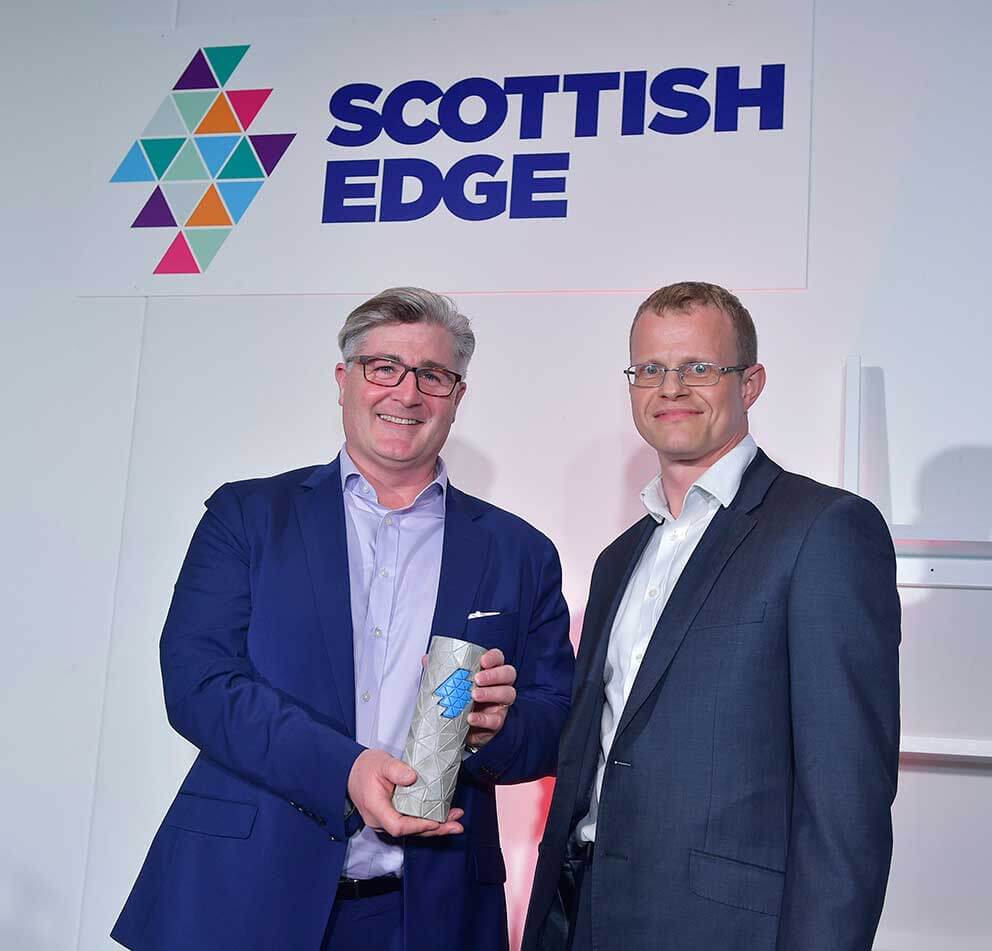 GoodCall CIC is the only dedicated mobile phone supplier that helps charities and social enterprises to find low cost mobile phone services so that they can focus on making a positive difference to the lives of others.
Click here to view the GoodCall team

We are delighted and humbled to be the Social Enterprise EDGE award winner 2019.
It's wonderful to be recognised in this way. We are a proud social enterprise and passionate about supporting organisations to have more of an impact in the world.
"GoodCall was one of nine very impressive social enterprises to have made it to the Social Enterprise EDGE Final, which is supported by the Postcode Innovation Trust. The competition attracted applications from early-stage Social Enterprises that covered all parts of Scotland, so to have emerged as the winning business is a tremendous achievement. On finals' day, Colin presented his business case to our expert panel of assessors with a high degree of professionalism and demonstrated clearly the impact that winning the award would have on GoodCall's ability to support many charitable organisations. We are delighted to have GoodCall as one of our winners and look forward to supporting them as they embark on the next phase of their growth journey."
Steven Hamill, Chief Operating Officer of Scottish EDGE