Coronavirus (COVID-19) – Call for Financial Support for Social Enterprises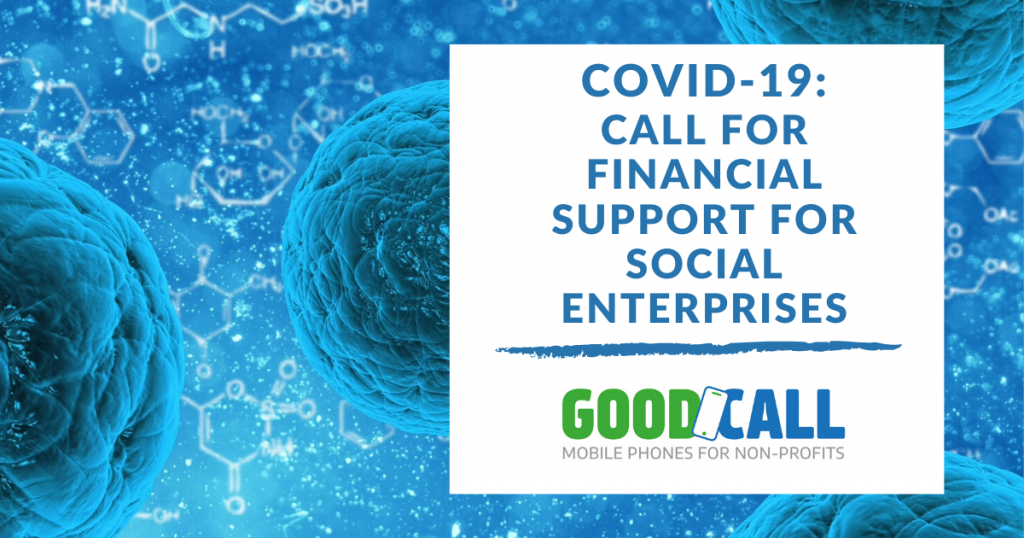 Coronavirus (COVID-19) – Call for Financial Support for Social Enterprises
Social enterprise representative bodies are working with the government to secure ongoing support in the event of mass disruption due to the coronavirus pandemic. Concerns have been raised that social enterprises may not be able to easily access Government emergency measures intended for traditional SMEs that were announced in the 2020 Budget. Some of these measures include reimbursement of statutory sick pay for staff that must take time off work or face imposed isolation measures due to COVID-19.
Social Enterprise UK, alongside other major representative bodies, are in talks with the UK Government to discuss how best to support social enterprises, charities and other voluntary organisations in the event of mass disruption. Social Enterprise UK needs to know how your operations will be impacted by COVID-19 so they can give the government the right information to support the sector. They are seeking information on:
Social enterprises suffering by a slowdown in trading conditions
Social enterprises that work with vulnerable groups and may see increased demand for services
Social enterprises that employ vulnerable or high-risk groups and may be worse effected by the spread of the virus
Social enterprises with low or no financial reserves due to the sector they trade within (e.g. public sector)
Social enterprises that are at risk of their trading being suspended should the pandemic worsen (nurseries, community centres etc.)
Social Enterprise UK have produced a guide to the budget for social enterprises including details of small business grants, rate relief and the Coronavirus Business Interruption Loan Scheme. A £500m Hardship Fund has been created for local authorities to funnel spending into supporting vulnerable people and households affected by COVID-19.
Social Enterprise UK members are being encouraged to report all impacts on:
Your social enterprise's trading activity (e.g. social care, retail, nursery etc.)
The turnover of your business
How you will be negatively impacted by COVID-19 (particularly if you are at risk of closure or insolvency)
What support you would require (e.g. grant, loan, support in kind, access to specialist advice, temporary staff etc.)
All responses should be sent direct to Andrew.Obrien@socialenterprise.org.uk