How to Unlock Your Mobile Phone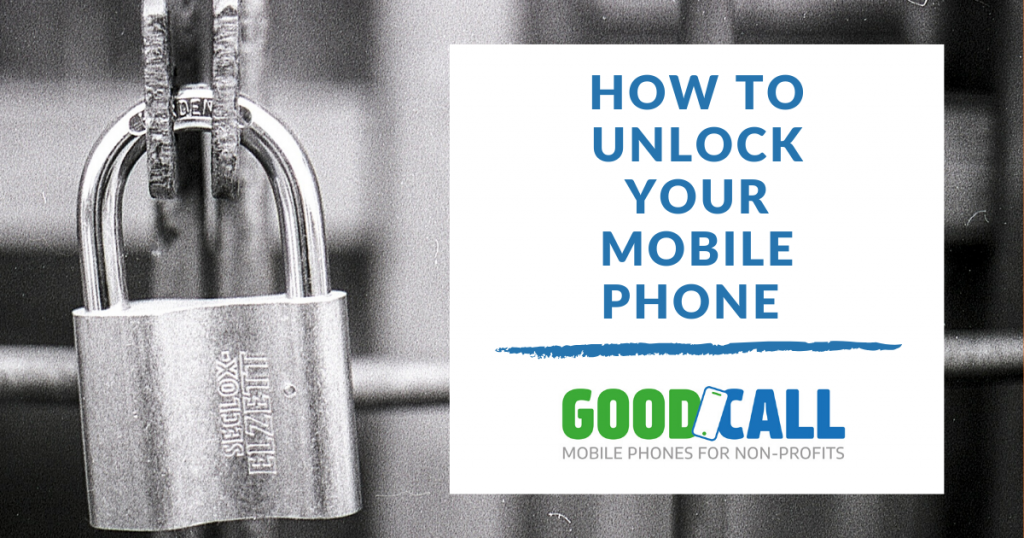 What is mobile phone unlocking? 
When you buy a mobile on contract this often means that the handset is 'locked' so that it can only be used with a SIM card provided by that network. Unlocking a phone means any network's SIM can be used with your mobile device. This can be really useful as it lets customers take advantage of new SIM only deals as well as if the phone needs passed on to someone else as well as making it much easier to switch provider.
We have provided some handy tips below to help you understand how to unlock your phone – as well as a simple guide to the unlocking policies of the networks we work with.
Remember: if you'd like to unlock a phone to switch to GoodCall, or would like to unlock a device you received from us – get in touch with our team as your first port of call and we will handle the unlocking for you.
How do I unlock my mobile phone? 
The easiest and safest way to unlock your phone is to get in touch with your mobile provider – or with our team who can handle the unlocking for you. You could also take your phone to an independent phone shop however the prices for doing this range from £15 – £20 when unlocking with your provider is often free or at a small cost.
Another method is to do it yourself, but this is often costly as you will need to buy special software as well as a data cable – it can be a very technically challenging process. You may also risk invalidate your warranty or carrier policy. We would not recommend this option.
EE
Pay monthly and pay as you go EE phones are locked to its network. EE will only unlock pay monthly phones after six months. To unlock an EE pay monthly phone you need to call 150 from your EE locked phone. If you're still under contract a charge of £8.99 applies. If you are out of contract the unlocking service is completely free.
You    can only unlock a pay monthly phone if you've had your contract for 6 months or more. EE will unlock pay as you go or SIM only devices can be straight away, with no time limit. A charge of £8.99 applies, unless you bought the phone directly from EE. In which case, there's no charge.
The time it takes to unlock pay monthly and pay as you go phones on EE depends on which type of handset you've got. Apple products such as an iPhone or iPad has a wait of up to seven days attached. If you've got any other brand of handset or tablet, expect a wait of up to ten days.
Call 150 from your EE phone. Or 0800 956 6000 from any other mobile phone or landline. They also provide a unlocking form via the EE website.
O2
All pay monthly phones bought on O2 from June 2018 are sold unlocked. Pay as you go phones sold on O2 are still sold locked to the network however they offer an easy method to unlock them.
O2 pay monthly customers are not subject to a time limit and can unlock their phone absolutely free of charge at any point in their contract. O2 pay as you go customers can also unlock their phone at any time, for free.
If you bought an O2 pay monthly or pay as you go phone before June 2018, you're looking at a wait of up to 72 hours to get your handset unlocked by the network. Call 202 from your O2 phone or ring 0344 8090202 from any other phone or a landline. You can also unlock via O2's site or the MyO2 app.
Vodafone
All Vodafone pay monthly and pay as you go handsets bought after July 2013 are locked to the network. Vodafone customers on pay as you go can unlock their phone for free. To be eligible to do so, PAYG customers must have used their phone number with the handset for at least 30 days.
Pay monthly customers can also unlock their handset free of charge. For pay as you go and pay monthly customers, Vodafone stipulates a wait of up to ten days. Call 191 from your Vodaphone handset, or 03333 040 191 from all other mobiles or landlines.
Would you like more helpful mobile tips and advice as well as all the latest news from GoodCall? Sign up for our mailing list below.